Our Family's Update – 5 years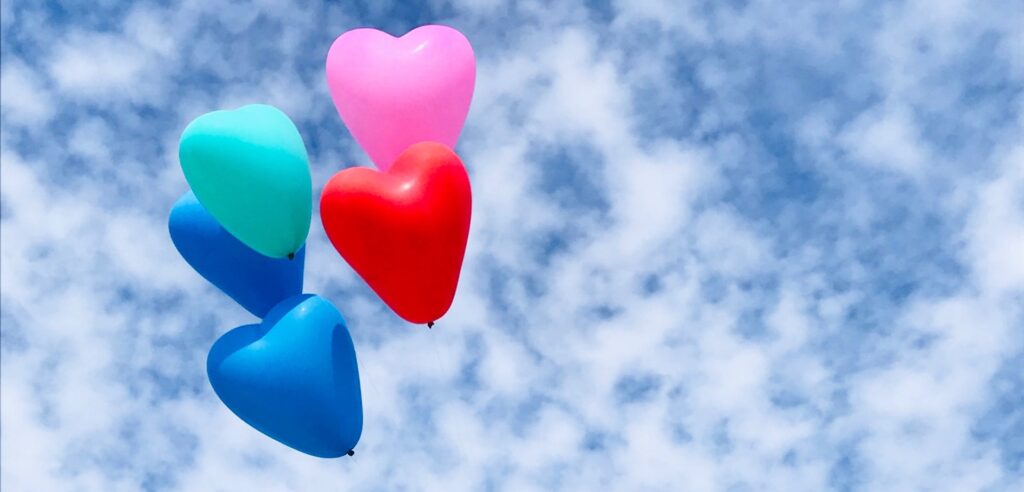 Five years - I can hardly believe it! It feels like the past 12 months have gone both lightning fast and glacially slow all at the same time. At the time of my last post, we were looking forward to all being back to in-person school and even had a couple of trips planned. We also had some uncertainty around transitioning M into an inclusion preschool setting for the fall. I had also started a new job and Ben and I were newly navigating a world with three kids, two full-time working parents, and all of our extra special needs fun baked into the mix. We survived it for sure, have learned a lot, and have some updates to share.
M's school placement for this past school year was a definite overall win. While there were a few hiccups with the administration at the preschool, her teaching team and therapists were, once again, complete rock stars and M made incredible progress this year. She knows almost all of her letters, can count items up to 20, and is writing her name independently. We have been working hard on independent toilet training, and while we are not quite there, we're making steady progress. M is running, jumping over obstacles, and has an insatiable imagination. She shares her thoughts and feelings and initiates lots of conversations and play. We are working on learning lowercase letters, increasing our speed on various activities, correctly making the 'k' and 'g' sounds, and independent dressing, just to name a few. M still does multiple private and school-based therapies, with a combined total of 8-10 per week. We added horsemanship therapy this year, which has been amazing to see. M's core strength has progressed significantly, and I'm always surprised at how much she is able to do with that enormous animal in her control.




It's summertime already, and we have additional options for summer camp activities now that M is officially 5. She can also get vaccinated, which will help us breathe a lot easier knowing we are protecting not only her, but her medically fragile buddies at school and therapy settings. We actually all got COVID over Christmas break, which was a big fat bummer since we missed out on just about everything fun for Christmas, and it also boosted our immunity for a few months, which was a plus. Sickness was quite the theme for us this school year - M seemed to bring every single bug home from preschool, and then pass it along to the rest of us. Whenever we get sick, our amazing daily grandparent help goes on pause, of course, to protect them as best we can. That also means Ben and I are quite exhausted after this school year - a lot of unexpected sickness, reduced help, and few breaks have all added up to a very taxed Mom and Dad.
For this coming school year, M will be placed back into a county public school setting for Kindergarten. She will be in a special education room called a Significant Developmental Delay class, which is a smaller class size with additional support that allows all of the students to work on the general curriculum at their own pace. We are confident this is the right spot for her next year and we're excited to see how much she will learn. The school placement is much closer to home, so hopefully that will reduce a few logistical burdens for us as well.
We added a few activities for the rest of the family this past year: A has been getting into chess and even participated in his first tournament. N started taking horse lessons at the same stable where M is taking horse therapy, and she has also been really involved in chorus and Reader's Rally at school this year. Ben joined a community orchestra, performing in several concerts and serving as principal 2nd violin, as well as performing in his first solo recital this spring. For my part, I did a small musical in the fall with a community theater group, and did some singing at church. We're glad that we have progressed enough in stabilizing our day to day special needs plan that we can do a few of these things. It hasn't been perfect or easy, but we are doing our best to make sure everyone has a couple of activities that are just for them.
Ben and I have been hard at work on our own individual recovery. While my regular therapist is on maternity leave, I have been seeing someone who specializes in Internal Family Systems, which has been a very effective tool for me in pursuing healing from trauma. We've continued working through really deep issues with our amazing marriage therapist as well. For our life and situation, individual therapists as well as a marriage therapist is a team we've realized we will likely always need to have in place.
I realize it has been 12 months since I last posted. That was certainly not my goal. I've realized I had some internal roadblocks to blogging--it was just too painful to do regularly. Just these periodic updates have historically been very emotionally taxing for me. Through my personal therapy work, I am seeing some of the internal pain being relieved, and am hopeful that will result in me being able to do more blogging and writing in this medium. Sharing our experience and pointing others to key resources is very important to me, and I'm hopeful that I can do more of that now that some unburdening is happening. All that to say: thank you for your patience, and stay tuned! : )
This summer, we are looking forward to the next family conference for Jordan's Guardian Angels (JGA), the nonprofit supporting the research for M's genetic disorder. M will participate in the research data being gathered, we'll assist in leadership with the committees we're a part of, and it will be especially great to reconnect with the families who understand our day to day experience so deeply well. We're also looking forward to seeing the research experts and hearing from them exactly how things are progressing on their parts of the puzzle. While Ben, M, and I went last time, we are bringing the whole family this time, and planning a few extra days there just for fun. The conference is an inspiring experience we've only been able to do once before due to COVID, so we are hopeful numbers will stay low enough for us to be able to safely gather.
The conference and all of the research behind it costs quite a lot of money, so we are doing another Facebook fundraiser to at least offest the portion that JGA pays to help us get there. There are five of us, so we are pretty expensive! Please consider participating if you are able.
Above all, thank you for joining with us as we celebrate M's life, her progress, and her deep enjoyment of life. She is truly an inspiration and a joy to everyone she comes into contact with, and we are deeply grateful for your support as we find our way in her exciting journey.

Photo by Anand Thakur on Unsplash