Our Family's Update — 3 years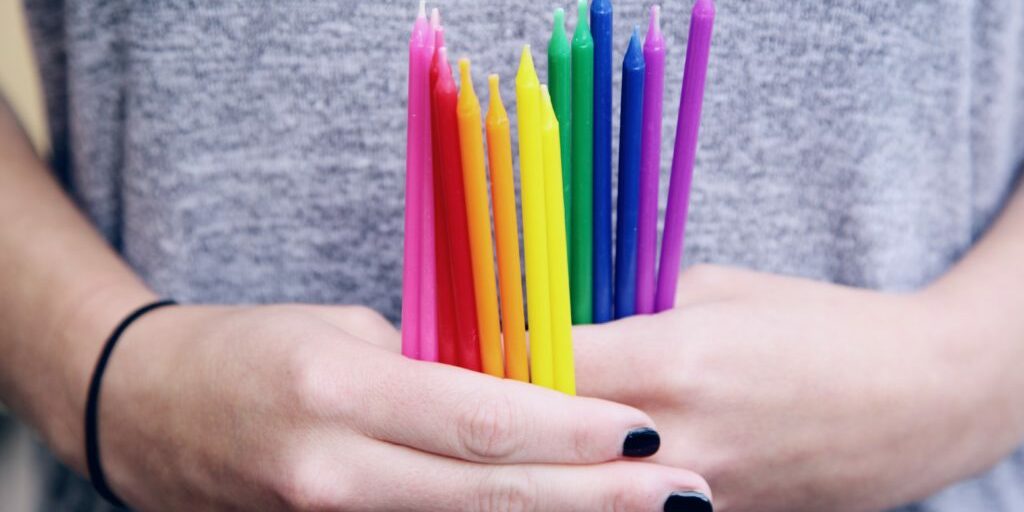 Believe it or not, it is already time for another family update! At the time of the last update, we were about 12 months into a significant therapy increase and seeing some great progress. Little did I know at the time of posting that the entire world was about to change, and our little micro-world changed right along with it.
Just a few weeks after I posted the 2.5-year update, everything shut down due to COVID-19, which included all of the support we had so slowly and carefully built. School, therapy, social visits, and work all went virtual overnight, which has sent every human affected by it into a huge transition. We were no exception to that. The special needs aspect of our lives adds an entire layer of struggle to that adjustment, which has been consistent across the special needs parents I've talked to over the past several months.
Specific to M, her world changed pretty significantly when all of her family members were suddenly home all day every day, much to her delight. She seems to really enjoy having her siblings close by, which has been fun to watch. Her therapies paused for a bit, then went all virtual, which was a big transition. At first M was very resistant to the change, wanting her therapist buddies to be in the room with her as usual. After a couple of weeks, she settled into that shift. Our aquatic appointments still have not resumed and there is no clear answer on when that will be possible again. While progress hasn't been the same as it would be with in-person therapies, it has continued to move forward, for which we are incredibly grateful.
Another adjustment has been the school situation. If all had gone according to plan, we would have had an evaluation with the county public school system in April, followed by an IEP meeting and special needs preschool placements beginning in August. That has all been derailed, since the initial evaluation of course did not happen because of COVID. At this point school has been announced as all virtual for the fall, which likely means we will continue to wait for our evaluation until in-person services become an option. We have no idea when M will start preschool, and we're just trying to be flexible and consider this bonus time with her before she starts her school years.
For me personally, the COVID shutdown was both devastating and triggering. I had worked incredibly hard to build a setup that was really working for us. We had settled somewhat into our new jobs, our new house, our new church, and had a great schedule with the grandparents for the breaks we desperately needed. We were finally in a space at the beginning of this year where I was starting to breathe. The inertia of being headed in one direction only to have the rug proverbially pulled out from under me is part of my personal trauma story, and the shift that happened in our life under quarantine was incredibly triggering. Our support system of teachers, therapists, family members, and friends evaporated overnight. Some of it was replaced by virtual support, but it wasn't enough.
After a couple months of drowning, our parents graciously agreed to join our quarantine pod so that they could help us survive this season. I increased my personal virtual therapy sessions, adding in some EMDR to help with the trauma recovery piece that was triggering for me. With those pieces in place, we have been able to arrive at something more sustainable. This is going to be several months more of a marathon, and my goal is for us to make it as safely as possible to that finish line. In this state of events in our world, surviving is winning.
In the midst of everything going on, we had a lovely three year-old birthday party with grandparents in attendance and some additional family members joining us from a distance outside. It was a fun time to celebrate, and I'm so glad we found a way to do that even as our world was turned upside down. M really wanted a Minnie Mouse party, so we got creative and did some fun things that she really enjoyed.
Crossing the third birthday finish line was deeply emotional for me. With our understanding from all of M's specialists, we knew that the 0-3 age window was the highest one for neuroplasticity and it was essential that we do as much therapy as possible. I had pushed very hard to maximize that opportunity, and felt a large amount of pressure to do so. Birthdays are already quite an emotional experience parenting a kiddo whose few years have included a lot of heartbreak, but this third birthday was even more emotionally mixed. I felt proud of how hard we've worked, amazed at how much progress M has made, sad that the window had closed, angry that the last few months had reduced therapy effectiveness because of COVID, and just plain relieved that it was over. Of course we are continuing with a high amount of therapy, but for me, there is a bit of reduced internal pressure now to perform superhuman miracles.
There is much to celebrate with M's development. Her running and walking have gotten more confident, and she is almost clearing the floor when she tries to jump. She loves to color, pretend play, and accessorize, just like any other three year-old. Her language skills continue to surprise us. The other day, she said a 9-word sentence spontaneously, which totally floored us all. She has started to truly sing - something I had already grieved as likely impossible - and her sweet little voice is something that will make anyone's heart melt. All of these things are developmentally behind her peers and need further mastery, but we relentlessly celebrate every step forward. Knowing so many in the special needs community for whom progress is not an option, we know not to take it for granted.
We still have a long way to go, and with the setbacks from COVID, it feels even longer. I am determined to move forward in the midst of it, and we are doing just that, one small step at a time.
Photo by Sharon McCutcheon on Unsplash